SP Boys Soccer: Road to Victory
San Pasqual High School went undefeated in league and is now on their way to win CIF Open Division for boys soccer. With a record of 8-0-2 in league, SP will take another attempt at becoming CIF Open Division Champions after a devastating loss against Cathedral Catholic in last year's Open Division finals.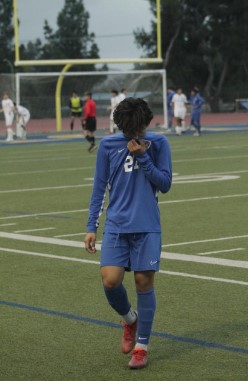 Above is Isaac Linares in the 1st round of the playoffs against Eastlake. It was the best game of the season with a win of 4-3. "The game was high energy, high intensity from the first minute to the last," said Aiden Hess, the Instagram account manager for SP Boys Soccer.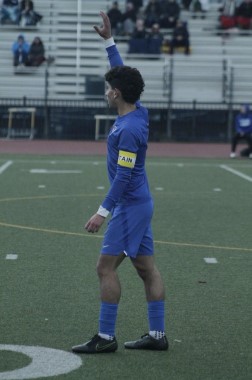 Captain David Kotoyan was one of the key players in San Pasqual's numerous wins and accomplishments throughout the season like their 1-0 win against Huntington Beach in the first state playoff game. "It was a historic night in boys San Pasqual soccer with their first ever state win," said Hess.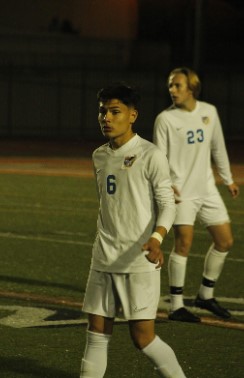 Jonathan Solis and Brando Oros, two of the center backs for San Pasqual and two key players in their success. This was one of the most anticipated games but also the most disappointing games against Escondido high school. "It was an underwhelming performance considering we tied against our cross town rivals," comments Hess.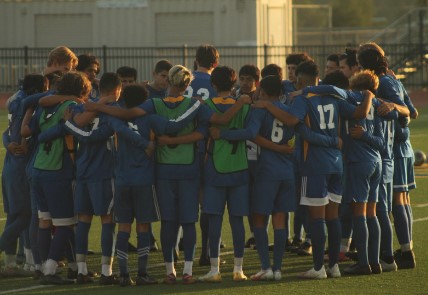 This was taken during last year's CIF playoffs and although they didn't make it to the CIFs, it still paved the way for their successful season the following year. It was a devastating loss in penalties against Cathedral Catholic and last year's CIF finals. The team learned a lot during their run. It was just an amazing game to watch and experience at such a fast pace and high level but what was even more amazing was the fact that SP improved even more bringing home the CIF open division title the following year.