Taylor Ellison, Opinion Editor
April 2, 2019
In May 2018, FOX decided to cancel the third season of the show Lucifer which only a month later lead to Netflix starting up #savelucifer. This hashtag spread across the social media platforms and soon after Netflix picked up  the television show.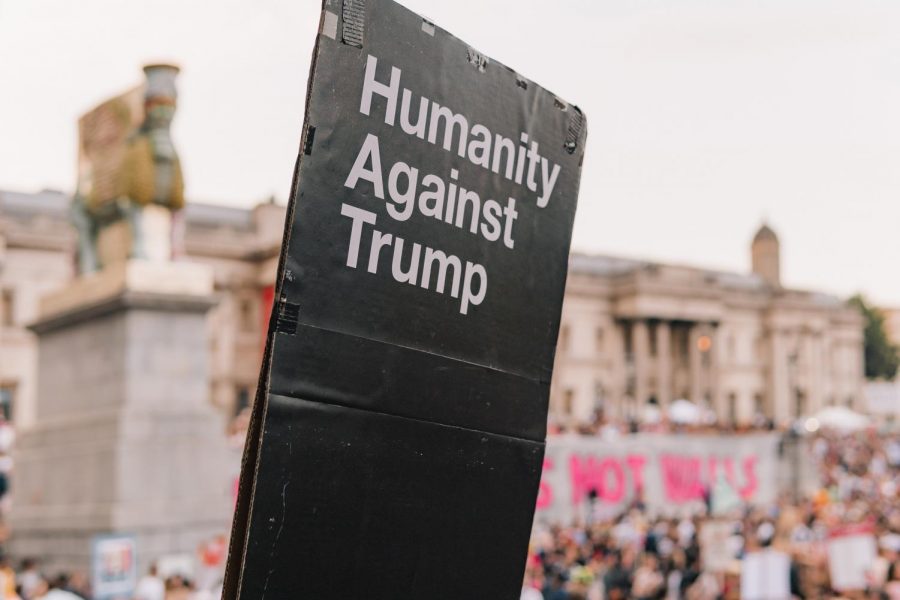 Meghan Molyneaux, Staff Writer
April 2, 2019
Trump is pushing to have his wall financed and focusing his attention on that. However the real focus should be on helping build those countries that are in need for fleeing their broken countries.
April Cortez, Staff Writer
April 2, 2019
Don't you hate when people are all up in your business? Students at San Pasqual High School don't like to get involved with drama. It can take a big risk of hurting others as well as spreading rumors about friends or families that aren't true. "I don't think people should fight over drama.
Samantha Bredel, Staff Writer
December 9, 2019
New participants and experienced players are ready to expand San Pasqual High School's girl's basketball team, but what exactly should players do during tryouts that will...
Samantha Bredel, Staff Writer
November 19, 2019
In the 2019-2020 school year, the students at San Pasqual High School have the chance to join the brand new lacrosse team. The new sport has caught the attention of many eager students. The high school is creating two teams, one for girls and the other for boys. Arlene Peck, a science teacher at San Pasqual, is helping organize the new sport. Teenagers are always looking for a chance to participate in extracurricular activities and have the comfort and support of a team. The first informational meeting occurred Oct.1, 2019 but there is still plenty of time for students to get involved, since lacrosse will be a spring sport.
Sara Pickering, Staff Writer
April 2, 2019
The Boys Wrestling Southern Section CIF Championships were hosted by Fallbrook HIgh School on February 9th, 2019. San Pasqual High School had four placers, as Fernando Reyes placed second, Kameron Davis placed third, Irvin Aguilar placed seventh, and Cesar Maddox placed seventh. Seniors who competed at CIF have one last chance to give it everything they have.
Sophia Rodriguez, Staff Editor
December 19, 2019
Many people tend to get stressed as soon as the holiday season hits. The stress people endure can manifest into symptoms that no one wants at time that's meant to be spent with loved ones. From November to January, society is pressured into making sure they have all their holiday shopping done, have enough money to do so, and have enough time to finish it come time for Christmas. All this gift giving and seeing what others want can leave people feeling frustrated, angry, or nervous.
Aubrey Sanchez, Staff Writer
December 9, 2019
San Pasqual High School's Associated Student Body aims to put on a fun and spirited pep rally for San Pasqual students. ASB, which stands for the associated student...
Shelby Sanchez, Staff Writer
December 9, 2019
This September, San Pasqual High School welcomed special guests from foreign countries. Coming from countries as far as China to Switzerland, foreign exchange students had the opportunity to experience school on campus for 2 weeks.

Loading ...
There are no upcoming events at this time.