Dominique Domville, Staff Writer
February 12, 2019
Hundreds of new California state laws went into effect on January 1, 2019 including  gun laws, minimum wage increase, sidewalk, vendors, liability protection, temporary license plate and smog checks.
Aysha Bowman, Editor-in-Chief
February 12, 2019
The United States of America has been led by President Trump for 3 years now; during this time, he has continuously made changes to the nation. On December 22, 2018, President Trump implemented the government shutdown. This shutdown came about because the houses of the government could not agree upon a solution for the budget bill. San Pasqual High School was not harmed by the shutdown, but the effect of workers no longer being paid and deciding to no longer work has caused a trickle-down effect to regular citizens.
Kiara Eldrenkamp, Staff Writer
February 12, 2019
On December 21, 2018, the federal government of the United States temporarily shut down. The third shutdown of the year, this particular shutdown was caused by a failure by Congress to pass a spending bill regarding the border wall by Friday at midnight exactly. This failure is a result of Democrats resisting to pass the bill, while Republicans and Donald Trump believe they should. The bill Donald Trump wants to use to fund the wall is more than $4 billion.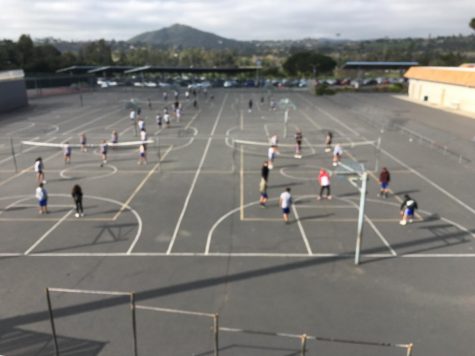 Elizabeth Haros, Staff Writer
February 12, 2019
San Pasqual High School has a physical education state test like every public high school in California.The main point in the physical education state test is to help students to start creating lifelong habits of regular physical activity. The way the physical education state test typically works is that teachers have to weigh students which determines how many laps, push ups, "and" sit ups the students will need to complete.
Shane Henton, Staff Writer
January 28, 2019
Is homework necessary? This is an age old question that students, teachers, and parents have constantly asked for decades. In recent years, the amount...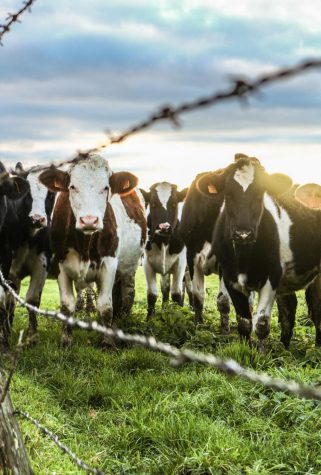 Kiara Bowman, Staff Writer
January 15, 2019
Animal testing is the reason that more than 100 million animals die every year. There is a law that protects animals against being tested on in laboratories,...
Sara Pickering, Staff Writer
February 14, 2019
On January 12, 2019, the fourth annual San Pasqual High School girls wrestling home meet began at 9:30 am, and the San Pasqual team had been at the school since 6 am. Over 40 teams and nearly 300 wrestlers attended. The girls wrestling team is up at the school the night before their tournament setting up mats for hours. Then they have to be back at the school before 6 am to start the tournament.
Alyssa Garcia, Staff Writer
February 14, 2019
With winter sports nearing an end, the girls soccer team is looking to finish the season strong. The San Pasqual High School girls soccer varsity team captains, senior Emilee Ketring and junior Fatima Valle, look back on the season and recap some memorable moments.
Meghan Molyneaux, Staff Writer
February 12, 2019
The girls water polo team at San Pasqual High School has had an impressive season so far this year, including some new accomplishments. This year's water polo season at San Pasqual has been an interesting roller coaster ride, but overall it has been a good season. Water polo is a sport that takes an abundance of hard work and commitment, and many students agree that, with these girls, you can see it.
Alyssa Garcia, Staff Writer
December 18, 2018
Usually, people celebrating the holidays do gift exchanges or are involved with games such as white elephant or Secret Santa. Here at San Pasqual High School, there is a unique...
Dominique Domville, Staff Writer
December 15, 2018
San Pasqual High School is known for getting festive for the holidays! Though San Pasqual students also enjoy getting into the holiday spirit by decorating their house or...
Kiara Eldrencamp, Staff Writer
December 7, 2018
Serving the community is a very important part of our society, and the Interact Club of San Pasqual focuses on giving students the chance to help the community through community service. The Interact Club is exactly what its title says; interactive. This club lets members that are involved in the club to interact with the the community, making changes in the society in positive ways. The club has a variety of people in it - freshmen, sophomores, juniors, and seniors - usually meeting on Tuesdays in room 405. The Interact Club exists for people that want to make a difference in the community and do good deeds for others under any circumstances.

Loading ...