The Podcast Class On Campus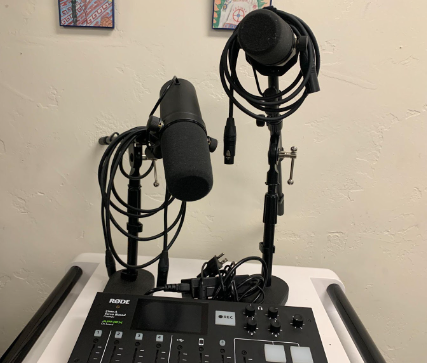 Students at San Pasqual High School are provided with a podcast class on campus. This class teaches students how to create podcasts and learn news skills. It teaches students about different equipment and technology and is available to every grade on campus. 
In this class students record podcasts where they come up with the topic. It teaches students many valuable skills that they can use in the future.
"The most difficult part of this class is having to arrange interviews with people and editing podcasts" states Violeta Vazquez, a first-year student at San Pasqual High School. However, this year I have learned how to use cameras and certain editing apps that I did not know about before. 
"I have learned to use equipment that I did not know how to use before," says Vazquez. "My favorite equipment that we use is a RODECaster. We use this to record podcasts." 
"We also use microphones, laptops, and headphones," adds Vazquez.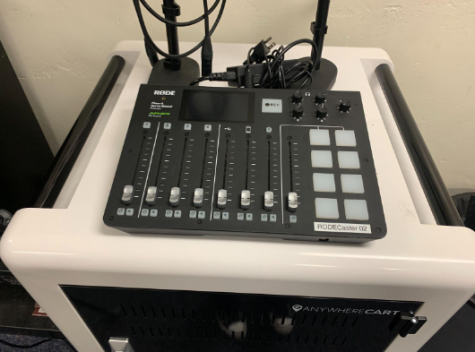 As mentioned before they use equipment such as cameras to record broadcast journalism pieces.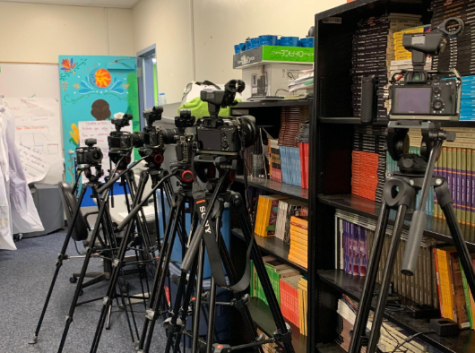 "My favorite thing about this class is meeting new and different people," says Vazquez. "Especially getting to talk to new people about a topic that we have in common."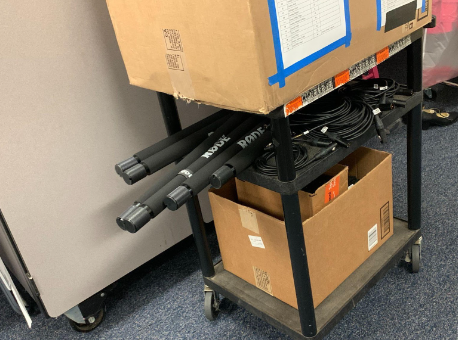 "This class has taught me a lot, including being less shy using a microphone," continues Vazquez. "Thanks to this class I now feel more comfortable being recorded." 
Vazquez shares details about her personal projects in the class.
"I have done fun podcasts about Mexican food and a podcast about the security staff."
Perhaps her favorite feature of the class is working closely with a classmate of choice.
 "Yes, we have partners in this class that we get to pick," states Vazquez. "Basically we are partners for the rest of the school year."
"I really enjoy this class," concludes Vazquez.