Girls Soccer Recap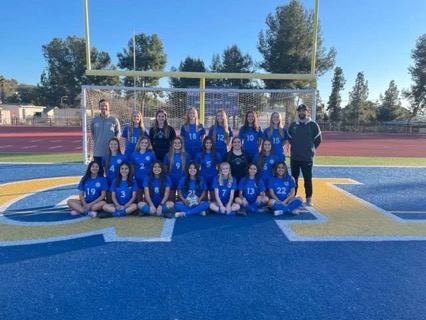 The girl's Varsity and J.V. soccer teams have had a great season.  The amount of hard work these girls have put into the season is insane. Varsity has won eight games, lost three times, and tied twice. JV has won six games and tied twice, and lost twice. They have great coaches such as head varsity coach Tony Arnesen, assistant coach Rob Parker, assistant coach Jordan Shadeed, and head JV coach Mario Negrete. The soccer teams did not have a season last year due to Covid. They had to get Covid tested twice and their games and practices got canceled often. This season has been a great comeback for the girls and it shows on the field. 
"Our soccer practices include practice drills, conditioning, and shoot drills," says Jaden Campbell, a J.V. soccer team member. 
Campbell also mentioned that her teammates and coaches are all supportive and inclusive. Playing high school sports such as soccer is a great way to make new friends and memories that can last a lifetime.
Their hard work and dedication have paid off this season. They played five rounds of CIF division three and won four times. Unfortunately, they lost the state semifinals game. They were extremely committed this season and it will never be forgotten.