Athletic Training in the Pandemic of 2020
Covid-19 has hit the Athletic Training department hard in the Fall of 2020.
Covid-19 has hit the Athletic Training Departments hard this fall, particularly the field of Sports Med. Sports Med is a category of medical practice which treats the injuries athletes receive from their sports. Because sports have been put on hold, students studying Sports Med are having a difficult time learning because they are not able to gain hands-on experience. Though many schools have shut down their programs, others are still accepting athletic training interns/student athletic trainers. 
"Sports med is all about making sure athletes are safe, and helping to strengthen their injuries,"said Kirsten Hansen, a student intern of athletic training at San Pasqual High School. "As an intern, we help get games and practices prepared like getting water out to them, and chests of ice. We get water out, we ice/prepare ice baths, first aid, observe games, and help athletes with their physical Therapy." 
Hansen explains what it is like to work as an athletic trainer, and how interns help the main athletic trainer and athletes. The athletic trainers at school work non-stop to help the athletes prevent injuries or help heal current ones. But, how are they doing their jobs in the middle of a pandemic where sports are on and off, and we are forced to socially distance from each other? 
A recent article from Science Direct  discusses organized sports, ranging from every age group and level, indefinite postponement and cancellation due to Covid-19.  
"With the rise in identified cases and death toll, most countries worldwide are increasing their 'stay-at-home' restrictions, and many citizens are under mandatory confinement. Consequentially, recreational athletes and 'weekend warriors' also have been benched during these turbulent times," said Science Direct. 
As more and more people are being affected by Covid-19, and it becomes more dangerous, the more states and countries place restrictions on what citizens can and cannot do. States are cancelling and postponing organized sports since Covid-19 can be spread through close contact talking, coughing, and sneezing. And, as many may know, most sports are close contact to many other players. 
As sports are being cancelled and postponed and as states shift between different tiers of the Covid-19 pandemic, athletic trainers' jobs have shifted from attending athlete's sport injuries to performing temperature checks, reminding everyone to wear their masks, and to practice social distancing. 
Athletic trainers certainly had to adapt. According to NATA "46.34% of athletic trainers believe it is somewhat safe and 9.59% believe that it is not safe at all" in the environment they work in. This is because only 58.52% of students follow protocol somewhat and 6.72% do not follow at all. Despite the unsafe conditions, many athletic trainers have continued their practice. 
During this time the SP athletic department is trying to figure out the best solution to stop the spread of Covid-19, while also preparing for a potential season back in-person.
About the Writer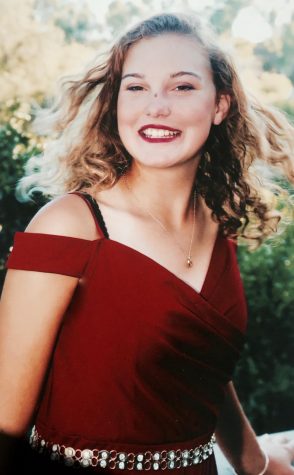 Carleigh Masciovecchio, Staff Writer
Carleigh Masciovecchio is a sophomore at San Pasqual High School. She plays for the San Pasqual Field Hockey team, and is a horseback rider. She is also...