AP teachers give advice for upcoming AP tests
Attention all students taking an Advanced Placement (AP) test this spring or wanting to take an AP test in the future: they are approaching.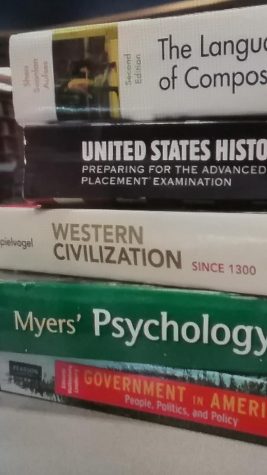 Attention all students taking an Advanced Placement (AP) test this spring or wanting to take an AP test in the future: they are approaching.
From Monday, May 4 to Friday, May 15, students from all over the world, including San Pasqual High School, will be taking these complex exams that are intended to prepare and/or benefit them for the future.
Mrs. Franey, an English teacher and AP coordinator at San Pasqual, is currently preparing her sophomores for future success in AP Language. Also, she is updating AP teachers on new content provided by the College Board.
Mrs. Mckinney, an AP Biology teacher at San Pasqual, has many tips for studying and preparing to take upcoming exams. She has been making sure that her AP Biology students know what to do when it comes to studying the right way.
"Once you've got the content and skills down, it's a matter of practice and you have to practice," said McKinney. "Getting those complex questions down and timing yourself (is also important)."
It's pivotal for students to be consistent when it comes to preparing for exams like AP tests.
"Cramming the night before is not a realistic way to approach the exam," said Franey. 
Sometimes students have a difficult time studying or finding resources to help them, but practicing with old free-response questions are a recommended way to study.
"You can google search old FRQs and not only are they online, but the answers are online as well," said McKinney.
Students may be unaware that their AP teachers are helpful resources when it comes to preparing for the exams.
"They become your best advocate for what to re-study and what to put your attention to," said Franey.
AP classes are rigorous and fast-paced and they go in depth when it comes to the level of content that is taught, but they prepare students for future college careers and imitate what college will be like.
"A full-time college student takes twelve credit hours; that is equivalent to four courses, so people who are taking four AP classes are full-time college students," said McKinney. "When you add a fifth AP class, you are no higher than what is traditionally called a full-time college student." 
Victor Vroom's Expectancy Theory focuses on the motivations behind why individuals behave a certain way. It concluded that people will put in effort to accomplish a task if they believe they are likely to get a satisfying reward. Mrs. Franey tries to pass a similar message on to her students."If you believe that you belong, you believe that you can do something, you then have a shift in mindset and you actually work harder and better, more efficiently at achieving those goals," said Franey. "If you tell yourself that I can pass this test, it isn't too hard, I just have to figure out what I'm not good at and get better at it and how I can seek clarity through that concept, then you'll be successful."
About the Contributor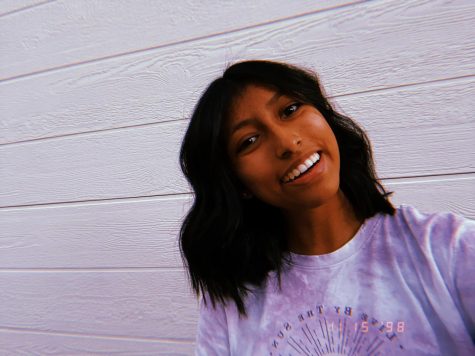 Lucia Ayala, Editor in Chief
Lucia Ayala (17- years old) is a senior at San Pasqual High School. She is currently a third year journalism student and proudly holds the title of Editor...