Friday || 2000s Style Inspiration!
Everyone loves the 2000s and our staff writer Kelly Fisher and junior editor Aubrey Sanchez were stoked to have the chance to throw together style inspiration boards for that era! Check them out below: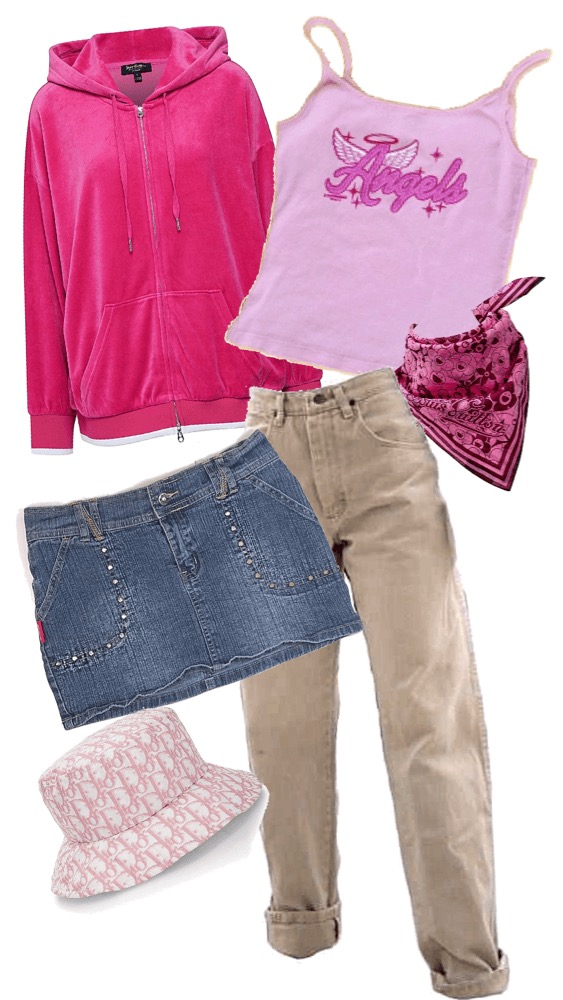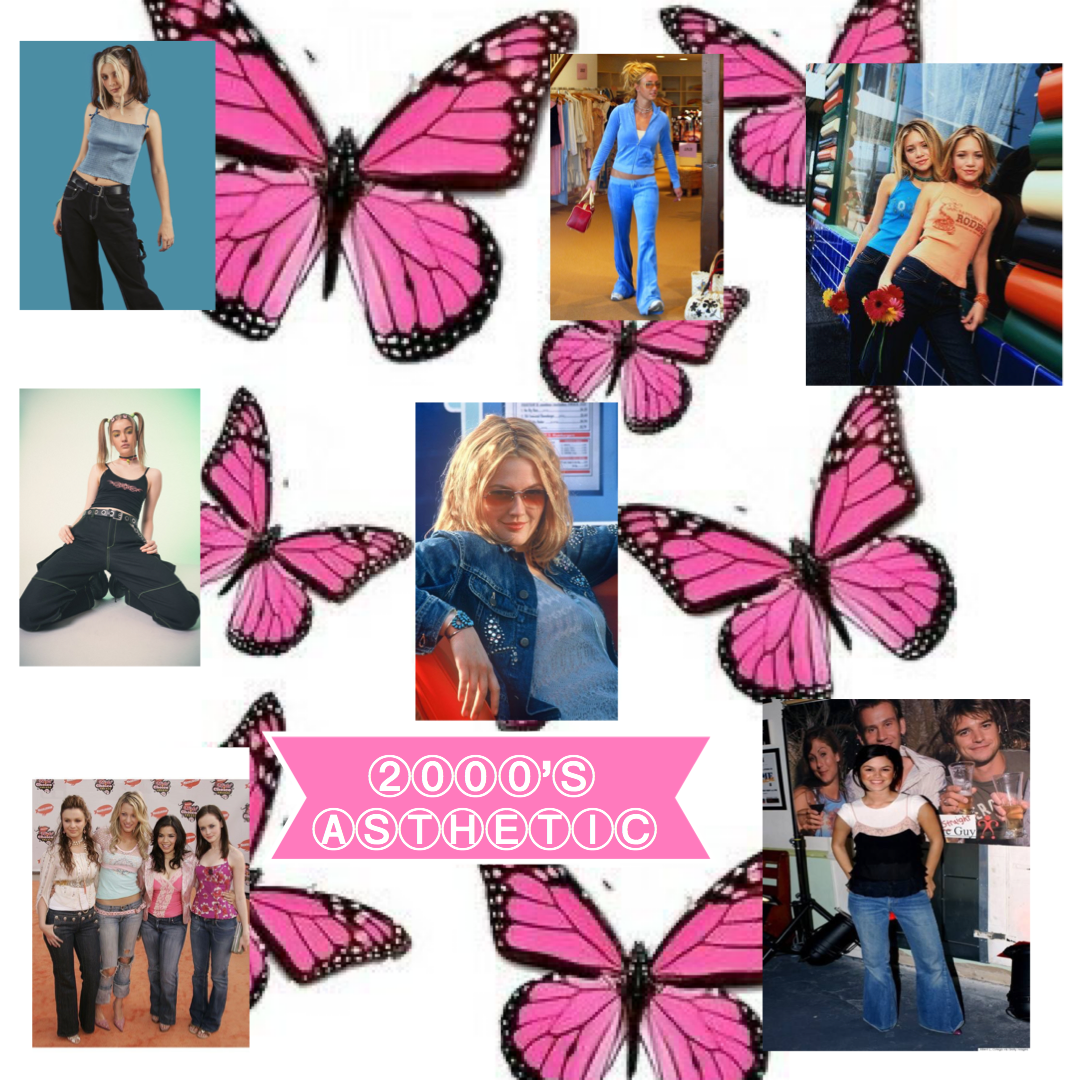 Inspiration images sourced from: Pinterest and Shoplook
Velour, camisoles (spaghetti straps, y'all), hats, butterfly clips, airbrush, and gauchos were the style, along with trucker hats and bedazzled jean pockets! Bust out those low rise jeans, friends, because it is 2000s time!