SP school musical "The Less-is-More No-Frills Revue" debuts this Friday
An interview with members of the drama club and stagecraft class.
The San Pasqual High School Theatre Arts department presents the spring musical: "The Less is More No-Frills Revue" Friday, April 30 at 3:35 pm and 7:05 pm curtain Saturday, May 1 at 7:05 pm curtain.
All tickets $5!
Limited seating capacity. Tickets available at the Box Office 30 minutes prior to curtain. Come out and support the arts at SPHS!
Cast by Grade Level:
Seniors: Brianna Hood, Wyatt Milam, Cordelia Zierden, Anna Spivey, Jadon Harris, Joey Heath. Juniors: AJ Leonard. Sophomores: Kayden Bottger, Julia Kozminski, Renee Hernandez.
Production Staff:
Director: Laura Whitten. Assistant Director: Sydney Hayes. Stage Manager: Adriana Carrillo. Assistant Stage Manager: Alexa Aguirre. Head Technician: Annastesia Woodward. House Crew: Leo Alcaraz, Ryan Laverty. Piano: Maxton Levine. Microphones: Evan Hebdon. Spotlight: Jacob Casiano.
About the Contributor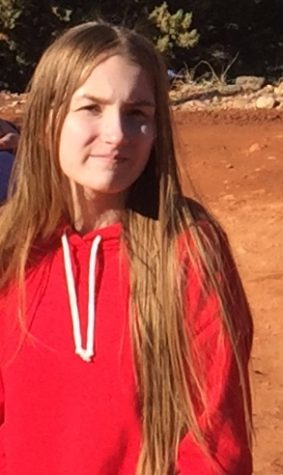 Sydney Hanson, Staff Writer
Sydney Hanson is a Freshmen at San Pasqual High School. Sydney's favorite class is Journalism. From a very young age she had an interest in knowing the...