Learning Pod's Helping Hand
With the pandemic happening and schools closing down students have been struggling to maintain their mental and physical health through their studies virtually.
Distance learning has been hard on students. Many are failing or falling behind. We all thought that pods may be the answer. But, when San Pasqual reopened the school, only a limited number of students were allowed to participate in the school learning pods. Learning pods hold small groups of students in different classes virtually while with a teacher or substitute in a classroom.  
Through pods, students have been improving their grades along with the help of teachers observing and monitoring their studies. 
"Being at the pod in school is helpful but in other ways it is not. If we have trouble with math for instance, and you have a teacher that is based in English, then you won't get the same kind of help as you would if you went directly to your math teacher. The pod's teachers just don't know how to help you," said Daniel, a San Pasqual High School student. 
Students haven't been able to get the same help from classes especially when it comes to distance learning. They've been struggling with classes and are only receiving answers from teachers virtually. In a normal, physical school environment, students would go to their classmates for help. But, this is very difficult to do in a distance learning environment. 
"Being at the pod takes too much time, virtual class meetings are short and we are forced to stay inside the classroom most of the day for safety reasons, but it is kinda helpful in many ways too… you get work done" said Daniel.
Pods are not the only place that students can get help on campus. There is always support from the teachers, staff members, counselors and administrators who provide safety measures, instill confidence and provide food assistance. Reaching out to other students is extremely helpful as well. Students who have mental health issues with social distance have found the pods helpful. You get to see students and teachers in person. The pod helps with social health. And teachers are more attendant to students' needs for help. They are able to directly answer questions and provide guidance with homework.
"Well Mrs. Gillman she's been telling me to work, and work, and work. She helps me to get my grades up," said Jocelyn.  
About the Writer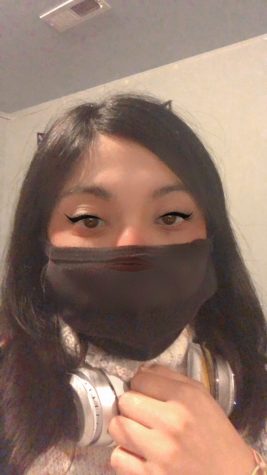 Giselle Blancas, Staff Writer
Giselle Blancas is a Senior at San Pasqual High School. She is a graphic designer and artist. She joined journalism because of her interest in interviewing...