The Iranian Plane Crash
The plane crash in Iran caused political mistrust between the world and Iran.

The plane crash in Iran caused political mistrust between the world and Iran.
Of course, there are many different viewpoints on this topic. For instance, the Supreme Leader of Iran claims that they have mistaken the plane as a missile that was sent from the United States. That very same morning, Iran sent missiles to two Iraqi military bases that housed American troops. But, even though they sent the missiles to the bases, at first, as CBS News pointed out, "Iranian officials had earlier denied that it had shot down the jet." That Saturday, the head of the Revolutionary Guard's aerospace division accepted full responsibility.
Numerous protesters gathered for two days following the plane crash, despite heavy police presence. The protesters shouted anti-government slogans loudly, and held vigils for the 176 people that died on the Ukrainian passenger plane. Robert Macaire, the UK ambassador to Iran, was arrested during the protests in Tehran for supposedly "inciting" protesters. He was released a few hours afterward.
Because of this mistake, as Iran claims, tension between the United States are more on the edge than ever before.The tweets between Donald Trump and Ayatollah Ali Khamenei (the supreme leader of Iran) expose the tension louder than anything else.
The supreme leader tweeted, "The villainous U.S. government repeatedly says that they are standing by the Iranian people. They lie. If you are standing with the Iranian people, it is only to stab them in the heart with their venomous daggers." President Trump then replied, "The so-called "Supreme Leader" of Iran, who has not been so Supreme lately, had some nasty things to say about the United States and Europe. Their economy is crashing, and their people are suffering. He should be very careful with his words!" The supreme leader even mocked the US, calling them "American Clowns".
About the Writer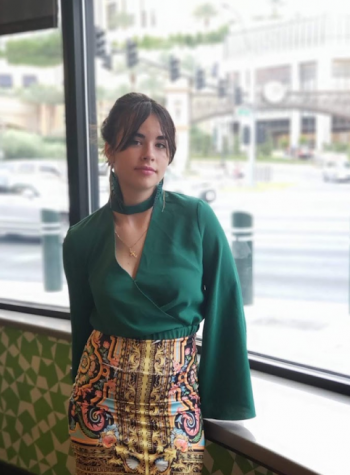 Anastasia Evans, Editor
Anastasia Evans is an advanced journalist and a lead editor for the Eagle Eye. Evans enjoys listening to music, is currently writing a book series, is...