Boy Experienced Horrific Shark Attack
Shark attack occurred in Encinitas, California during lobster season.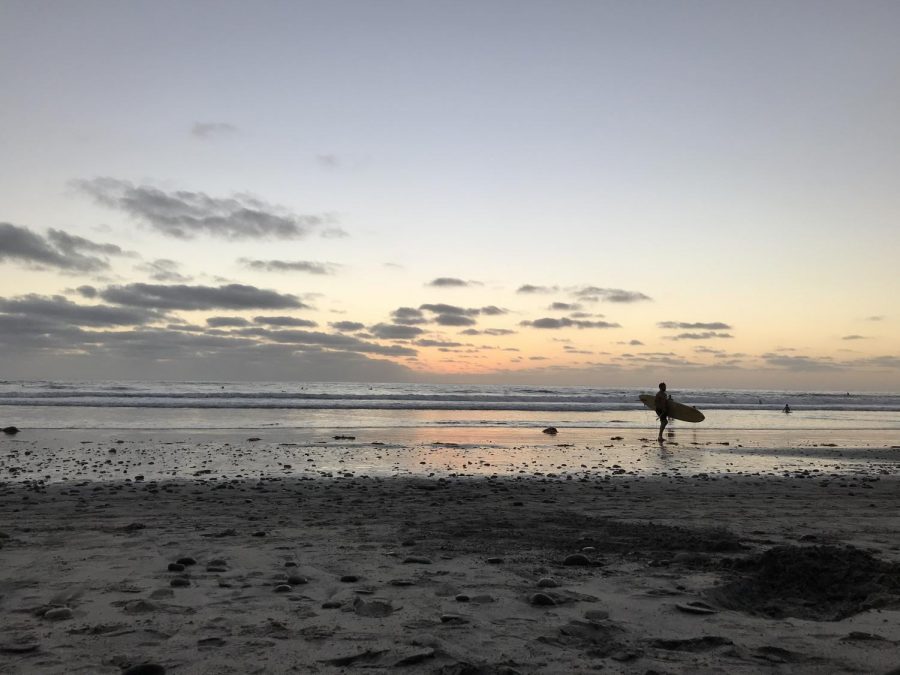 Kiara Eldrenkamp and Dominique Domville
October 11, 2018
On Saturday, Sept. 29, just before 7:00 am, a thirteen year old boy named Keane Hayes was critically attacked by a shark while diving for lobsters at Beacon's Beach in Encinitas, California on the first day of lobster season.
Three lobster divers were also at the beach when this happened and heard the boy's screams, pulling the boy into a kayak. He had traumatic injuries to his upper torso and chest area. The lobster divers called to the beach for help and warned other divers in the water to get out immediately. The boy was still conscious as he was airlifted to Rady's Children's hospital.
"To be that young, 13, and to lose a limb, or to be attacked like that… that's terrifying," senior Drew Bentley said.
The injury was large, but the attack was short. The type of shark that Hayes described was 11 feet long and was found out to be a great white shark. Animals like these are silent, deadly predators. Hayes had no idea that he was in danger. He was attacked about 150 to 200 feet away from the shore and in water about nine feet deep.
"It makes me nervous, but sharks don't initially attack people," senior Corbin Carter said. "I've seen a shark attack before… I was nervous, but it's good to get out of the water calmly so you don't attract more attention to other sharks, since sharks are attracted to splashing."
Since the beach is approximately 20 miles away, many students from San Pasqual enjoy traveling to Encinitas to surf or just hang out. Most of these students would never have expected something like this to have happened somewhere so close to them.
"It's crazy; I actually was at the beach when the attack happened," Bentley said. "Hundreds of people fish and surf every year and there are no shark attacks, it rarely happens."
Hayes is the first shark attack victim in the Encinitas area for 30 years.
"When we go into the ocean, we are invading the [shark's] home," teacher Bobby Oliver said.  "It's kind of a sacred space. There needs to be more respect."
People enter the food chain as they enter the water and, when people surf or do any other type of beach water activity, they can look like a shark's prey.
"When you're underwater, we're wearing black suits and black flippers. To a shark, you look like a seal," Oliver said. "It's not surprising that there would be that mistake in identity."
Fortunately, Hayes made a complete recovery, being released on Oct. 4th; he is determined to go back in the water, even after his close brush with death.