San Pasqual's First LGBTQ+ Homecoming Nominees
Mychael Bird and Clarissa Valdez make San Pasqual history by being the first LGBT+ couple running for homecoming queen and queen.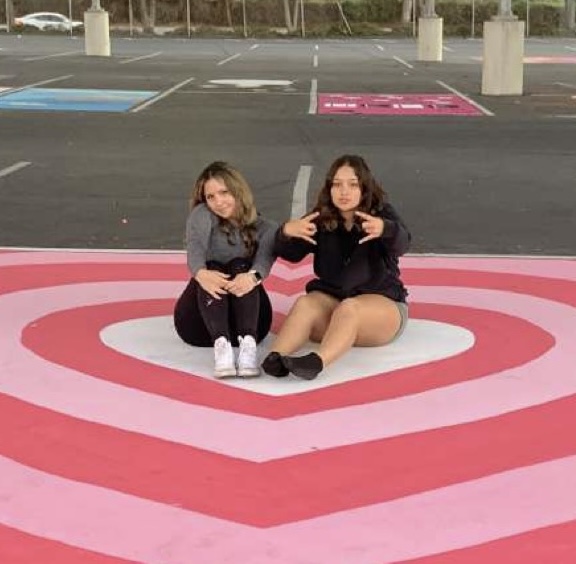 The 2021-22 school year is already unprecedented as it is the first school year where everyone has returned from Covid-19 online learning. Mychael Bird and Clarissa Valdez chose to make it even more groundbreaking by being the first LGBTQ+ couple nominated for homecoming queen and queen. 
After Sitting down with San Pasqual senior Mychael Bird I learned that this couple is ready to win and make San Pasqual history. "We want to win so we can be the first ones," stated Bird blatantly when asked why they chose to run. 
Yet making history doesn't come easy, Bird did express some concern that due to certain beliefs some people may feel uncomfortable electing a lesbian couple. Bird doesn't believe anyone with different views would ever act out aggressively towards an LGBQ+ couple since our campus has always been inclusive. It was also mentioned that some people weren't even aware that Valdez and Bird were legitimately dating. Instead many thought this was a hoax or a joke.
On the contrary, Bird is 99 percent confident that she and Clarissa will be taking home two tiaras this time around. Bird even believes that by winning this year they'll leave the lasting impact of making it so. 
"More gay people will be confident in running for homecoming court," says Bird. 
For decades heterosexual couples have been praised and cheered on through their homecoming nominations. Bird and Valdez are only seeking to give homosexuals, and any other LGBTQ+ couples, the same opportunity.
When Bird was asked if there was anything else she would like to add she kindly stated, "#voteformeandthatrandomgirl"