The Trip to In-N-Out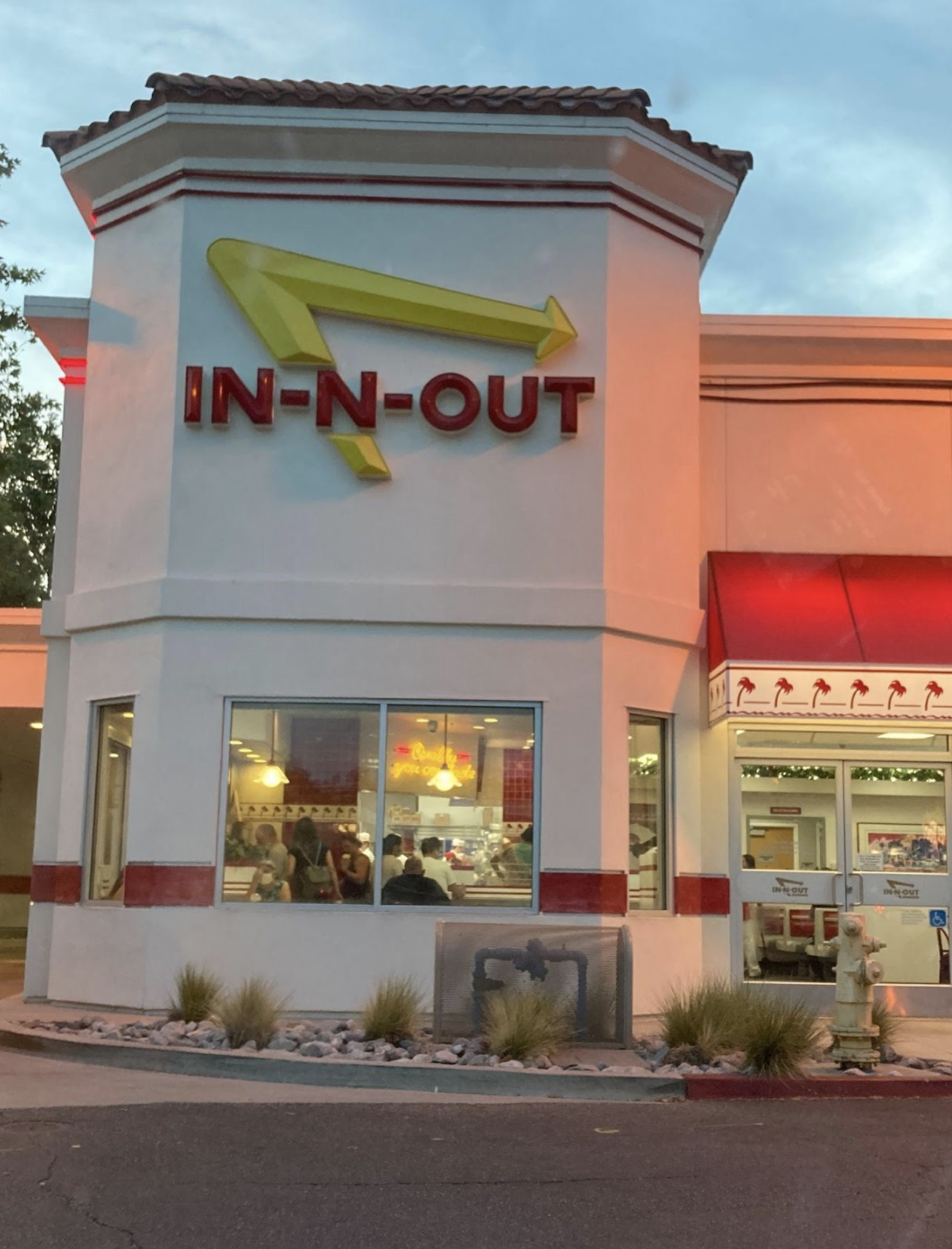 After a long ride across town, we wait. The wait causes excitement, and hunger. Finally here!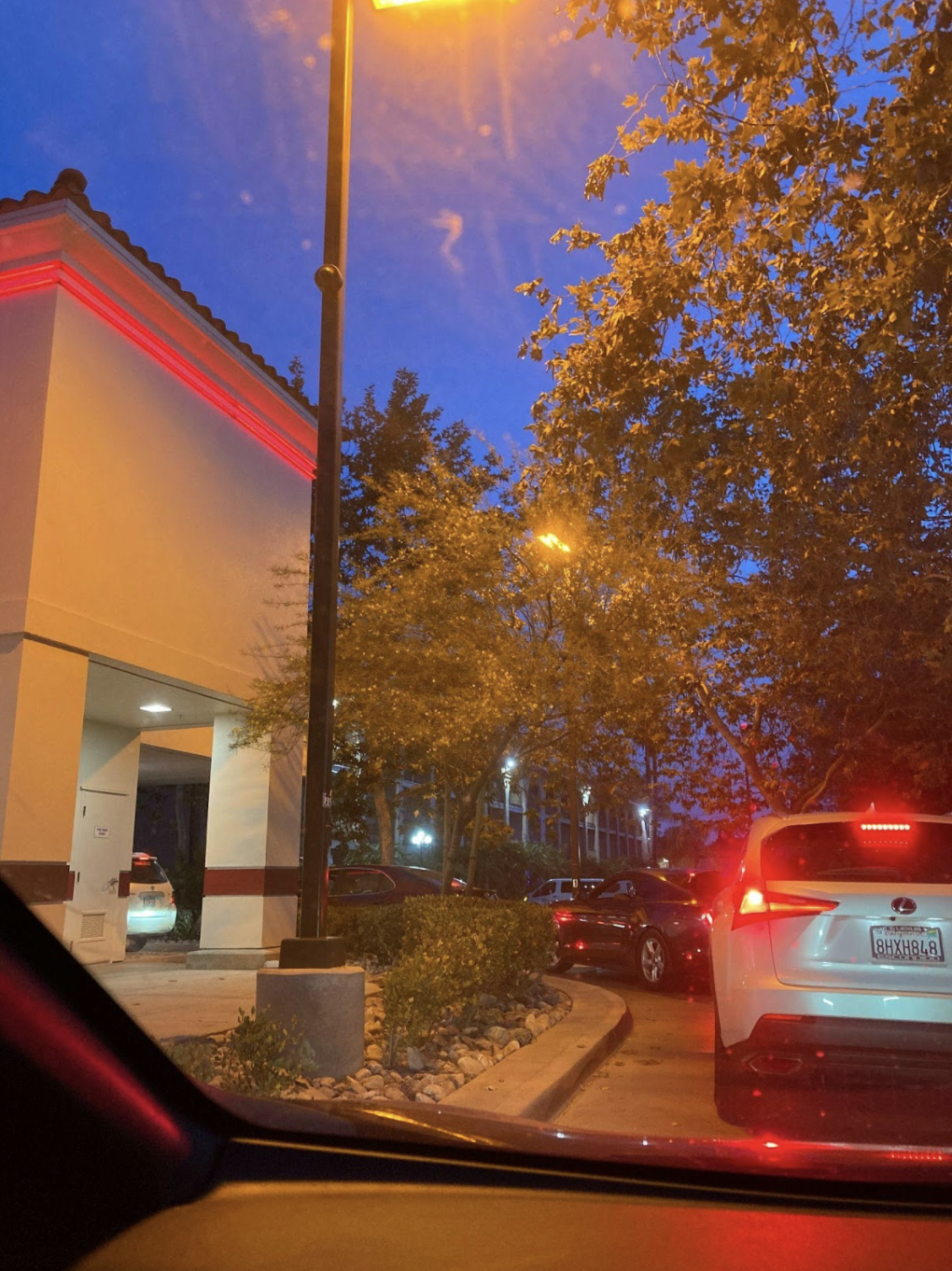 Simple yet perfect. The smell of fresh cooked french fries fills your lungs.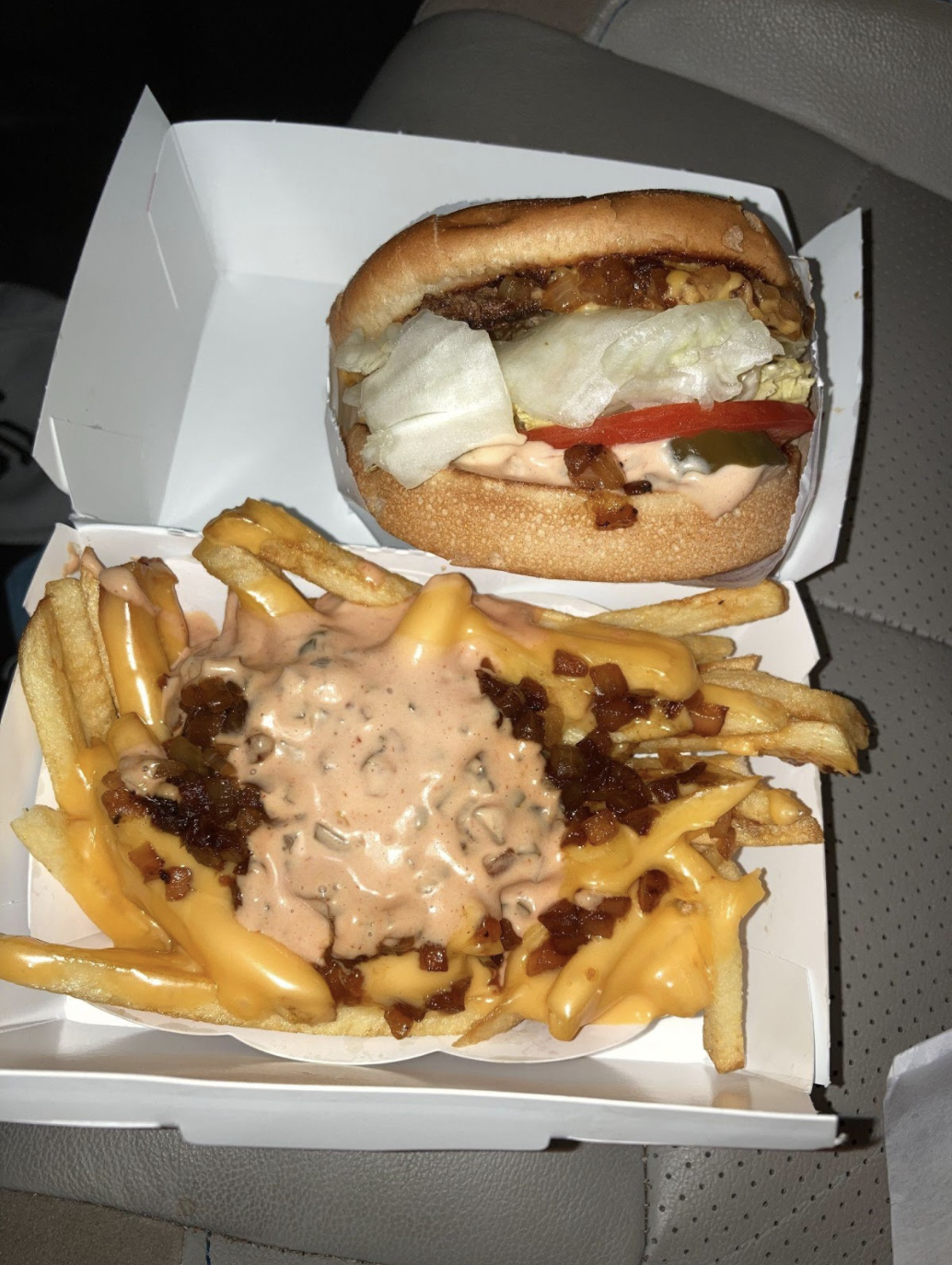 The car is filled with the juicy smell of cheese burgers. The wait was worth it! Dinner is served.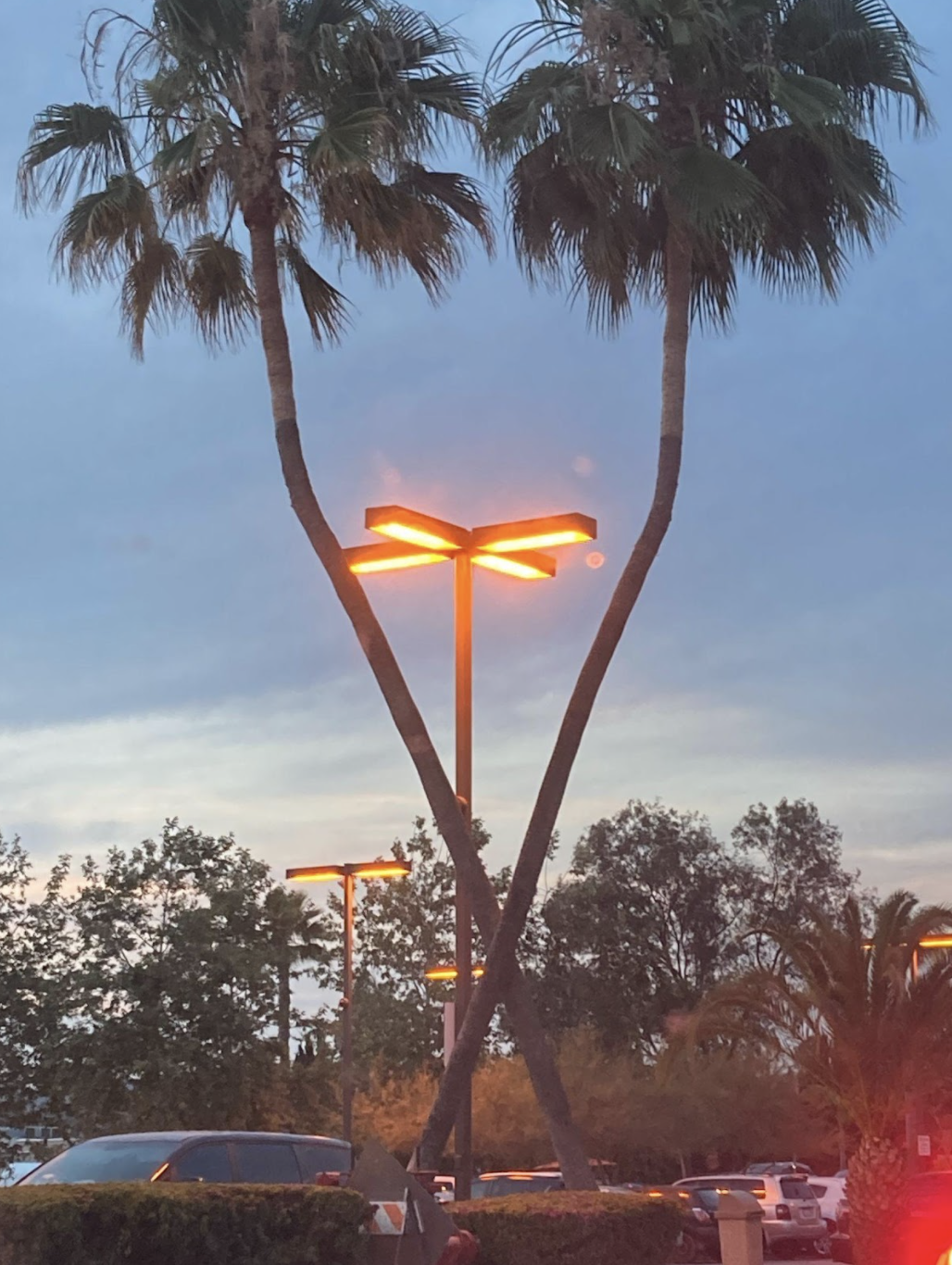 The perfect view for eating your burger. Crossed palm trees and animal fries with a beautiful blue sky background.