Thursday || 90s Style Inspiration
Thursday is FINALLY 90s Spirit Day!  The 90s were a decade like none other, and we couldn't be more excited about dressing it up! Check out junior editor Aubrey Sanchez's ideas for 90s apparel!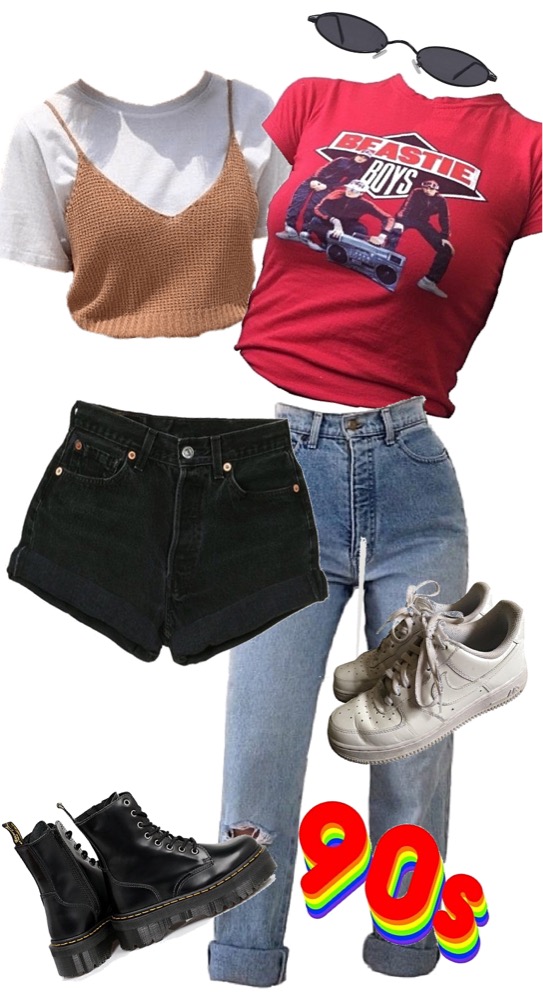 Inspiration images from: Shoplook
The 90s were marked by a variety of styles. Try to go grunge, go Dawson's Creek (c'mon, you know what we mean!), or go hip hop. Try sporting a babydoll dress over leggings, leather or workplace jackets, or colored or embroidered jeans, or throw on overalls, Hawaiian gear, leather jackets, and sports jerseys, and you'll be fitting right in with those 90s!