San Pasqual Celebrates a Sports Tradition in Spring Jersey Night
The start of spring sports means it is almost time for the final Jersey Night of San Pasqual High School's academic year.
Athletes participating in boys golf, swim and dive, boys tennis, baseball, track and field, boys volleyball, and softball will assemble with their respective teams and have their names announced. The time at Jersey Night brings the players and families to their feet as the athletes get recognized for their new season.
It all started from the former San Pasqual High School football legend Bob Woodhouse, who started the original Jersey Night as simply an event for parents to watch their senior players get their jerseys. In the years that have passed from the first event, other sports have joined in on the fun.
"Other teams saw this and said, 'that's a cool event' and it became an, 'alright we're going to do everybody in the fall' and it was a good start to the school year," said San Pasqual Athletics Director Andrew Clark.
As the years went by for each of the teams, new traditions were set by the coaches and players to make the experience of their Jersey Night fun and memorable as they would wear certain styles or outfits other than their jerseys to get a laugh or respect at Jersey Night.
For tennis coach Ron Peet, Jersey Night is a tradition he is well-accustomed to.
"I've been here longer than Jersey Night has been going on," Peet said. "I've been here for 40 years."
Peet sees it as a great way to kickoff the season that can help motivate the team.
"(Jersey Night helps) to get a little excitement for the beginning of your season; it is for kids to get recognition from adults, from their parents… it is just an exciting way to start the year," Peet said.
The spring Jersey Night is set for Wednesday, February 28 in San Pasqual's gym at 7pm.
About the Writer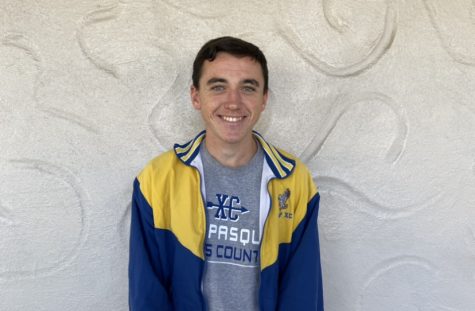 Sean Billings, Editor in Chief
Sean Billings is a senior at San Pasqual High School and serves as the editor-in-chief of the journalism class. He helps to produce the Eagle Eye, San...