What San Pasqual Students Are Doing to Get Festive
Hang on for a minute...we're trying to find some more stories you might like.
San Pasqual High School is known for getting festive for the holidays! Though San Pasqual students also enjoy getting into the holiday spirit by decorating their house or putting their up their tree, doing some holiday shopping at the mall, or spending quality time with family, or students on campus performing in dance or choir to get into the spirit, there are a number of fundraisers or fun holiday activities and dress up days to make the holidays enjoyable.
"I usually like to look at Christmas lights with my family and to do some Christmas shopping," Carolina Lopez said. Both of these activities can get people into the Christmas spirit.
"If someone is unhappy or not in the Christmas spirit, I try to make them feel good by asking them what it is that they do for Christmas and what they look forward to the most and why," Lopez said.
Many people also enjoying listening to Christmas music and looking at beautiful Christmas decorations.
Lopez says that Christmas is more than just getting presents; it's also about spending time with people you love and care about.
"Everyone always seems so excited during this time of year," Lopez said. "I look forward to spending the holidays with my loved ones more than getting presents."
Teacher Keera Berner's students are always excited when they go to English class because her room is so decorative. 
"When people walk into my class, they always smile because they remember it's Christmas time," Berner said.
She adds that it's a good time of year to think of others: "The best gift anyone could give to someone is your service and your time. My family and I don't really care about opening gifts on Christmas we care more about spending time with one another because we all love each other and that's more important to us than receiving gifts. I even do this charity event at the animal shelter because I love animals, especially dogs."
About the Writer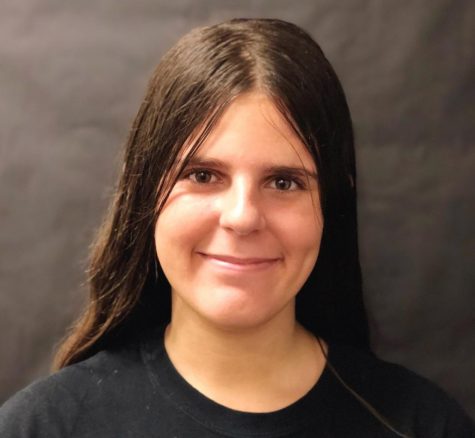 Dominique Domville, Staff Writer
Dominique Domville is in 12th grade. Her favorite hobbies are swimming going to the gym and tap dancing once a week. She also loves to cook and clean and...