Boys Varsity Soccer Triumphs Against Orange Glen
On Wednesday, November 28, the San Pasqual High School boys varsity soccer team kicked off the season defeating their hometown rivals Orange Glen High School with a 2-1 win.
Before the game, the team had set high expectations going into the season. Now in their non-league part of the schedule, the team is practicing and determined to dominate in league, which begins after winter break. Their main goal is to advance to the California Interscholastic Federation [CIF] San Diego Section Championships and overall have an outstanding season.
"We have a good team this year…[and] they're all talented," said team captain Andy Valencia.
The game started rocky for San Pasqual, as within the first ten minutes Orange Glen scored first. Soon after, Jose Garcia scored the first goal for the Golden Eagles by heading the ball into the top left corner of the goal, tying the game. This comeback changed the dynamics on the field by giving hope to all the players that they could win the game.
"…[scoring the goal] felt good, especially hearing the crowd cheer…the positivity hypes us up," said Garcia.
Particularly in this game, ASB helped to support the boys varsity team by promoting the game to the whole student body, through announcements and social media.
"Having a good performance for our crowd [is the whole reason] they come support us in the cold, [so] we gotta put a good a good show for them," said David Guzman.
Later in the second half Valencia scored, helping San Pasqual take the lead and eventually win the game.
"Everyone helps one another to win," said Valencia.
Although the team earned their victory, they are still striving to improve. Many of the players want to ameliorate by not just fixing mistakes, but by responding to their mistakes in a manner at which will help them succeed.
"We need to work on our communication, to have more of a chemistry," said Guzman.
Overall, the San Pasqual boys varsity soccer team is hopeful to triumph in more games ahead. They are currently ranked at 16th in the state and nationally ranked at 57th. The team's expectations and standards are set high for them to complete the season with great amounts of success.
About the Writer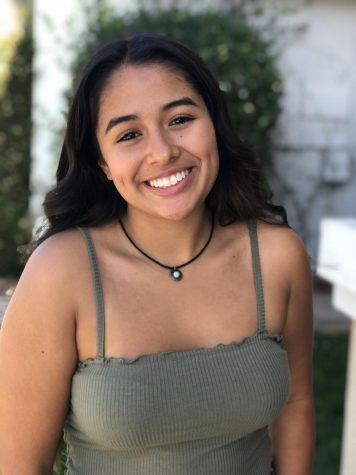 Keyana Leso, Managing Director
Keyana Leso is a senior at San Pasqual High School. She is the Managing Editor for the Eagle Eye paper, run by San Pasqual's journalism department. ...