Senior Cross Country Trio Dominates
A group of cross country seniors have pushed each other towards success.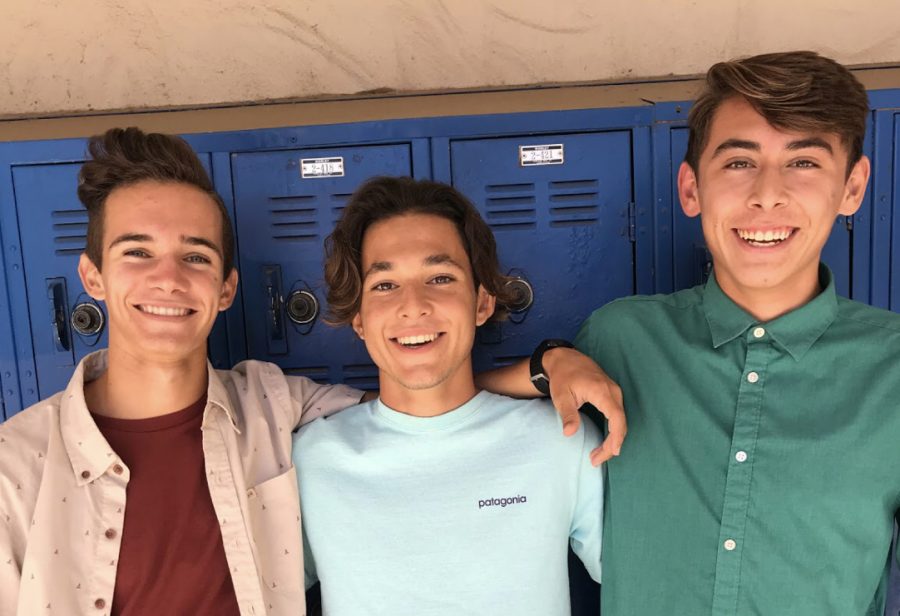 Jocelyn Ibarra and Meghan Molyneaux, Staff Writers
November 2, 2018
Cross country senior trio; Noah Tellez-Velazquez, Franky Varela and Mathis Wouters are continuing to succeed and dominate as they begin their final year of high school.
Surprisingly, Varela wasn't involved in cross country until his sophomore year. It wasn't until the Physical Fitness Test that he ran a mile with a total time of five minutes and 25 seconds. His name appeared on a top ten list for the fastest mile times. That's when Tellez-Velazquez, an old friend of his, encouraged him to try out for cross country.
Around the age of six, Tellez-Velazquez was inspired by a cousin  who knew that he had the potential to become a great runner. He fondly remembers his cousin taking him to a park after school where he would run laps and later become one of the fastest runners at San Pasqual High School.
Varela is holding himself to higher standards this year, as he plans to run the California Interscholastic Federation also known as CIF, a championship race for the San Diego section this November, and then to go on to the California State Championships.
"I'm okay whether I'm in the top ten or top twenty," Varela said.
He is also aspiring to go run in the Footlocker Western Regionals and wants to see how much he can achieve this year. The team is expected to be in the top four this year for their CIF division. Tellez-Velazquez is hoping to pull through his injuries of shin splints in order to perform his best in the race.
Both teammates say that they have been impacted positively by the sport and it has only strengthened their drive to do their best. The most difficult task Tellez-Velazquez has faced in the duration of the sport is getting the motivation to go to each meet and practice.
"[It's difficult to have motivation to run], especially in the summers," said Tellez-Velazquez.
Varela, on the other hand, says that running was a big challenge for him at a point in his life when it even affected his education. Despite this, he was able to persevere over the next few months. Running is a very difficult sport, and sometimes runners don't have the energy to make it to the track and the scorching hot sun only makes it worse. What keeps him motivated is the appreciation, support and encouragement that he receives from his family.
"I'm proud to have accomplished more than just going to school," Varela said.
Tellez-Velazquez says that the end result is what drives him to do his best.
"If you put in the hard work now, you are going to persevere in the end," said Tellez-Velazquez.
Tellez-Velazquez and Varela say they see themselves continuing their passion for running after high school. Tellez-Velazquez believes that the team has come very far since he began the sport.
"It's unimaginable what we've achieved," said Tellez-Velazquez.
These three have come a long way from where they started; from winning races to gaining a stronger passion for running, they continue to succeed as the season and year goes on.