Girl on the San Pasqual High School Football Team
San Pasqual Football Has Sophomore Girl on the Team
Hang on for a minute...we're trying to find some more stories you might like.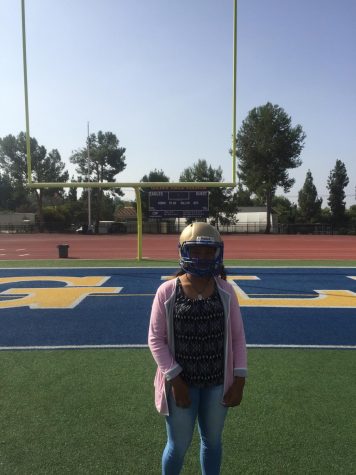 For the first time in four years, a girl, Yocelyn Jaime, has joined the San Pasqual High School football team. This is unusual, but Yocelyn is ready for the challenge and excited to face what's next.
Jaime told us that she saw all the guys playing football and said that it looked fun so she said that she was going to give it a try. Before she even started playing football, she had done wrestling. According to Coach Vince Silva, Jaime has been really good this year. She shows up every day and has a really good attitude towards the game and has worked really hard on every game. Silva said that Jaime has gotten better at understanding her role in playing linebacker in  football over the season. Even though Jaime didn't get to choose her role in football, it hasn't stopped her from trying her best in the position that she is in. Jaime has enjoyed her time playing football and has decided that she wants to continue playing for her junior and senior year.
Over the season, Jaime has learned her role as linebacker and has also learned how to connect better with her teammates, collaborating and helping others on the team.
While, at the beginning of the season, Jaime faced mixed reactions to joining the football team, despite facing some adversity, Jaime hasn't let anyone stop her from achieving her goals.
Jaime was worried in the beginning because she didn't know how the team would treat her as a female joining the team. She thought that the guys would look at her differently.
"This is a football meeting, not a cheerleading meeting," Jaime's teammates said.
"If guys can do it, so can girls," Jaime said.  
These days, all of the teammates treat Jaime well and show her respect like all the other teammates; they show her that they want her to succeed in football, despite the fact that she is the only female on the football team.
"Anyone can play, no matter the background," Silva said.
About the Writers
Elizabeth Haros, Staff Writer
Elizabeth Haros is a freshman at San Pasqual High School and is in her first year of writing for the Eagle Eye newspaper.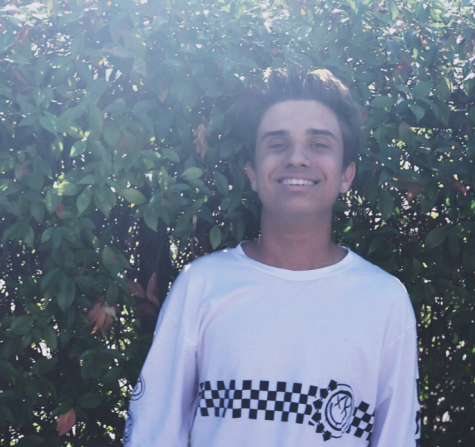 Shane Henton, Staff Writer
Shane Henton is a staff writer for the Eagle Eye Newspaper. He has written articles on subjects such as football and the fall play. When Shane isn't...