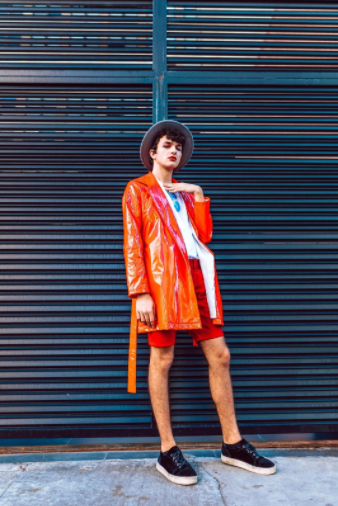 Life isn't so easy for boys who want to be feminine in a society where males are known to be masculine, play with cars, and like the color blue.
Take it from someone who has first-hand experience with this. Shane Mcgregor is a teenage boy who has loved being feminine his entire life. When Mcgregor was just four years old he got his very first My Little Pony doll. This little doll opened so many doors for him by letting him express himself. 
Mcgregor shares that no one has a right to judge others. "Everyone should mind their business if they don't have something nice to say," says Mcgregor. "Or try to accept someone for who they are."  This problem doesn't only affect Mcgregor, but also thousands of other boys across the world.
Why should anyone have a problem with what another human does with their life? Why should boys be pushed to believe they can't like what they want to, whether that is the acquisition of more feminine products or personality? All parents should be able to walk into a store and purchase a My Little Pony doll for their son or any other feminine product. 
For centuries in schools where uniforms are required, a male must wear pants and a shirt with a tie. However, the girls must wear a skirt and shirt with a bow. Although all schools are different, the thing that stays the same for the majority of schools is that boys are not allowed to wear a skirt or they would be highly judged. 
"You can see a little girl dress up as Luke Skywalker, and everyone will think it's great. But in most places in the world the idea of a little boy dressing up as Princess Leia from Star Wars is going to cause a lot more hesitation," says Harper's Bazaar.  
 Boys are taught to be more masculine from early ages of their life. Even in baby showers when the gender is announced, if the gender is a boy the color of announcement is always blue. Why can't boys be announced with the color pink?  Boys are even taught from early years to be more masculine mentally, not just physically. 
"Rejection of all things feminine isn't born into boys. We teach them to reject traits traditionally associated with femininity, like gentleness, empathy and sensitivity. And we teach them to do so early," says Harper's Bazaar. 
The solution to the problem seems to be that boys need to to express themselves however they choose, and everyone should be accepting of that.