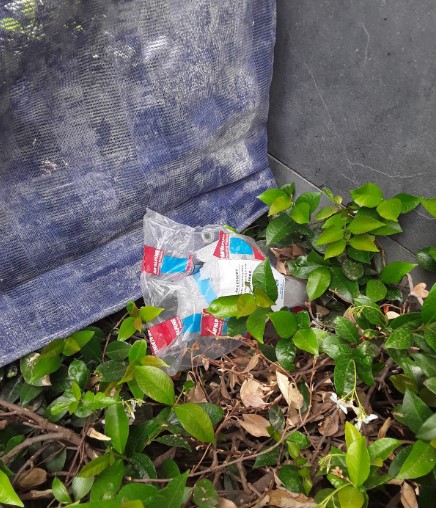 Samantha Bredel
Constant media coverage on the issue in 2019 of plastic consumption frightens current and future generations who may be burdened by a trash-infested world.
This year, there has been a great effort in urging companies to rethink single-use or overall plastic usage. According to National Geographic, 79 percent of plastic has been thrown into landfills or just out in the public environment and only 9 percent has actually been recycled. It has also been estimated that there are about 51 trillion microplastic particles in the sea, according to the UN News. These microplastics are small enough to move through the digestive tracts of marine life and, eventually, humans will consume these plastics through the consumption of seafood. 
"The amount of plastic streaming into the oceans is roughly the equivalent of a full garbage truck every minute," according to a 2016 report by the World Economic Forum in the New York Times article "A Sea Change for Plastic" by Tim McKeough.
According to UN News, by 2050, it is predicted that there will be more plastic in the ocean than fish. 99 percent of seabirds will also have ingested some type of plastic. It is difficult for consumers to stop this trend because plastic packaging makes up almost everything they buy in stores. In other words, living a plastic-free lifestyle is almost impossible unless major companies make a change.
"I think [plastics] should be banned," said teen activist Sophia Gowdie, who has participated in climate change awareness marches. "They really are the cause of climate change… [I] should try to find ways to reduce my plastic waste."
Companies that produce the most plastic waste include Coca-Cola, Pepsi, and Nestle. Unfortunately, the road to changing packaging is not a priority. A recent 2019 documentary on Coca-Cola called "The Secrets of Coca-Cola: The Billion Dollar Beverage" revealed that the brand is hoping to have their bottles made out of 50 percent recycled plastic in the next two years. The company makes around 120 million single-use plastic bottles a year with most of them not making it to the recycling bin.
"The current ambition level shown from some of the world's largest companies falls far short of what is needed to turn the tide on plastic pollution," said Greenpeace, an international environmental organization.
The fear of losing beloved animal species motivates people like Gowdie to help improve the environment. 
"It's really scary… it [would] be hard to imagine a future without animals like turtles," said Gowdie.