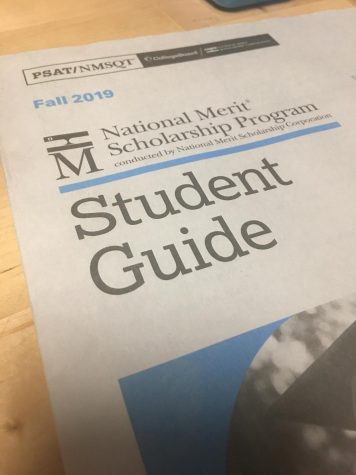 On Oct. 16, 2019, sophomores and juniors took the Preliminary Scholastic Aptitude Test at San Pasqual High School.
Jennifer Medeiros, a teacher at San Pasqual, was responsible for scheduling and preparing for the PSAT. According to the College Board, the PSAT is a standardized test administered by the College Board, co-sponsored by the National Merit Scholarship Corporation. More than 3.4 million high school students take the test every year. It's intended mainly for sophomores and juniors to help prepare them for the SAT, but it could also be used to qualify for the National Merit Scholarship Competition. Joel Nava, a student at UC Merced, felt that taking the PSAT helped him get ready for the SAT.
"After taking the PSAT, it gave me a general idea of what kinds of questions would be on the SAT, so by the time I took it I had an idea of what to expect," Nava said.
The process of finishing the PSAT was long. There were more than 100 questions, requiring students to answer every question for each subject, including reading, writing, language, and math. Jose Nava, a sophomore at San Pasqual High School, got to experience taking the PSAT for the first time in 2019.
"The PSAT took a long time to complete, and we only had five minutes of break between each section," said Nava.
The PSAT affected freshmen the morning of the test. sophomores and juniors needed the school to be as quiet as possible for them to be able to concentrate and get a good score (maximum score 1520). Therefore, freshmen got a late start to school with shorter periods. Miriam Manzo, a freshman at San Pasqual got to experience a late start to school.
"I loved having a late start to school," Manzo said. "I got to sleep for 10 hours and I still had time to get ready before school."
San Pasqual and other high schools will continue giving out the PSAT every year to prepare students for the SAT.