Softball Team Shares Keys to Success
The San Pasqual High School varsity softball team is off to an impressive start, as they are currently carrying a winning record. They recently competed in the Cougar Classic at Kit Carson Park, a tournament for various high schools from San Diego County.
The team is satisfied with their performance so far this season, as they made it to the championship game of their tournament.
"We're doing really well," senior Autumn Crawford said. "We placed second in the gold bracket in the Cougar Classic, which is very good for our team."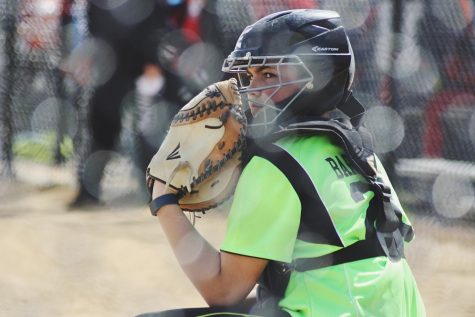 San Pasqual's softball team competes in Division 2 for CIF, but in the Cougar Classic, they had the opportunity to play schools from higher divisions, usually meaning tougher opponents.
"We are in Division 2, but we faced Division 1 and Open Division teams all week and competed super well," Crawford said.
The team partly owes this success to the experience and trust for each other they gained while playing together over the years.
"We have a great bond," Crawford said. "Our team has twelve seniors on it and we have all played together since we were eight years old, so I think having that chemistry is a key factor for us."
It's this congeniality that the players have with one another that sets them apart from other schools and some of San Pasqual's previous teams.
"We have been together since we were eight, and we are not just teammates, but we are friends, which I think is really unique because especially in high school, there are girls who are catty and won't be friends with their teammates and that really drives a wedge in teams," Crawford said.
Crawford also noted that the team's mindset has changed this year, which is another consideration for their early victories.
"I think that is the mentality, it is 'We don't want to lose,' and where in the years past, we said, 'If we lose, it is alright,' but this year we are hungry to win and we don't want to lose at all."
As any team knows, a group can have a strong attitude and all the compatibility in the world, but this must translate onto the playing field. The team's offense has made sure of that so far this season.
"We excel in our hitting," Crawford said. "We have very fast girls at the top of the lineup, and then we have big power hitters coming in the three and four spots."
This group still has to improve in some areas, such as capitalizing on situations with runners on base.
"When we get runners on, we need to work on getting them in to score," said Crawford. "We struggled a little bit in the past two games with that, not getting the girls in."
On the defensive side, the team is bolstered by their consistent pitcher, Raquel Moore.
"She throws pretty much every single game for us," Crawford said.
Moore's hard work ethic inspires the team to play good defense behind her.
"She just works hard," Crawford said. "If she is off, she knows she is off and she says, 'I need you guys to work for me,' and as a defensive team, we say, 'We got your back; throw and we will field the ball for you.'"
With the league stretch of their schedule fast approaching, the team has high hopes for the remainder of the season.
"Our first goal is to win league," Crawford said. "We have a really good shot this year at taking it and our ultimate goal is CIF, and we want to take the Division 2 title and get a ring."
With a state championship as the ultimate aspiration, the team recognizes that they must take each game at a time.
"Coach Steve, one of our coaches, says, 'I see you guys in the state championship this year,' and I think that is our main goal, to get to state," Crawford said. "But you have to take league and then you have to take CIF to get to that point, so we are just going to be working through those first goals to get to our main goal."
About the Writer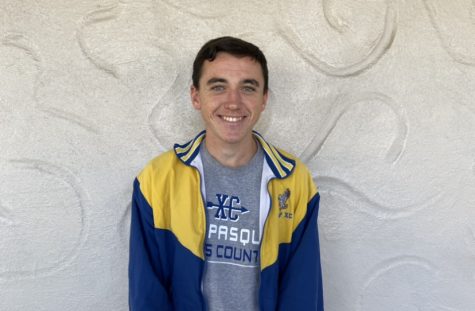 Sean Billings, Editor in Chief
Sean Billings is a senior at San Pasqual High School and serves as the editor-in-chief of the journalism class. He helps to produce the Eagle Eye, San...